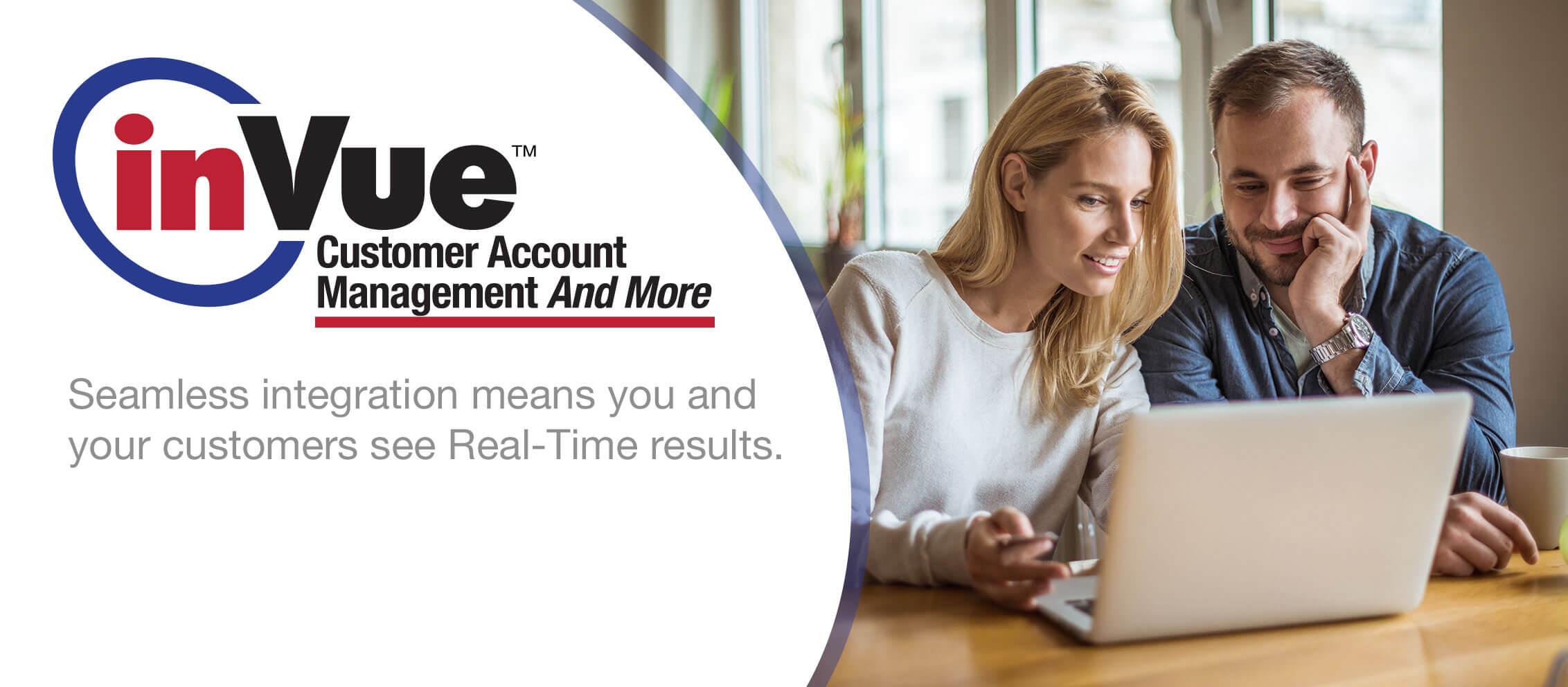 With inVue, enrolling new customers just got incredibly easy. inVue can integrate with your account management software to create a new customer. The system will walk the new customer through a simple step by step process, collecting all of the information that you need to do business.
Two-way real-time integration with your account management software pulls current information and updates with new accounts
Replicates your printed credit application and contracts
Automatically takes new customers through the enrollment process in minutes
Collects all required account information:

Contact information
Delivery location
Tank and fill pipe locations
Billing information
Employer and credit information

Confirms applicant is not already customer
Confirms service area
Checks credit rating and approves or disallows (based on company-set parameters)
Allows for custom messaging at all steps
Auto-saves continuously for follow-up on incomplete applications
Enables one-time orders or full enrollment
Can include customer enrollment in Price Protection, Budget, Service and Loyalty programs
Integrates with online payment gateway for immediate completion contracts
All accounts are subject to company approval
Automatic write-back to your customer account management software
Learn More!
Find out how to bring your customer account services online and inVue! Call PriMedia at 800-796-3342 for your FREE inVue Customer Account Management consultation, or click Contact Us above.