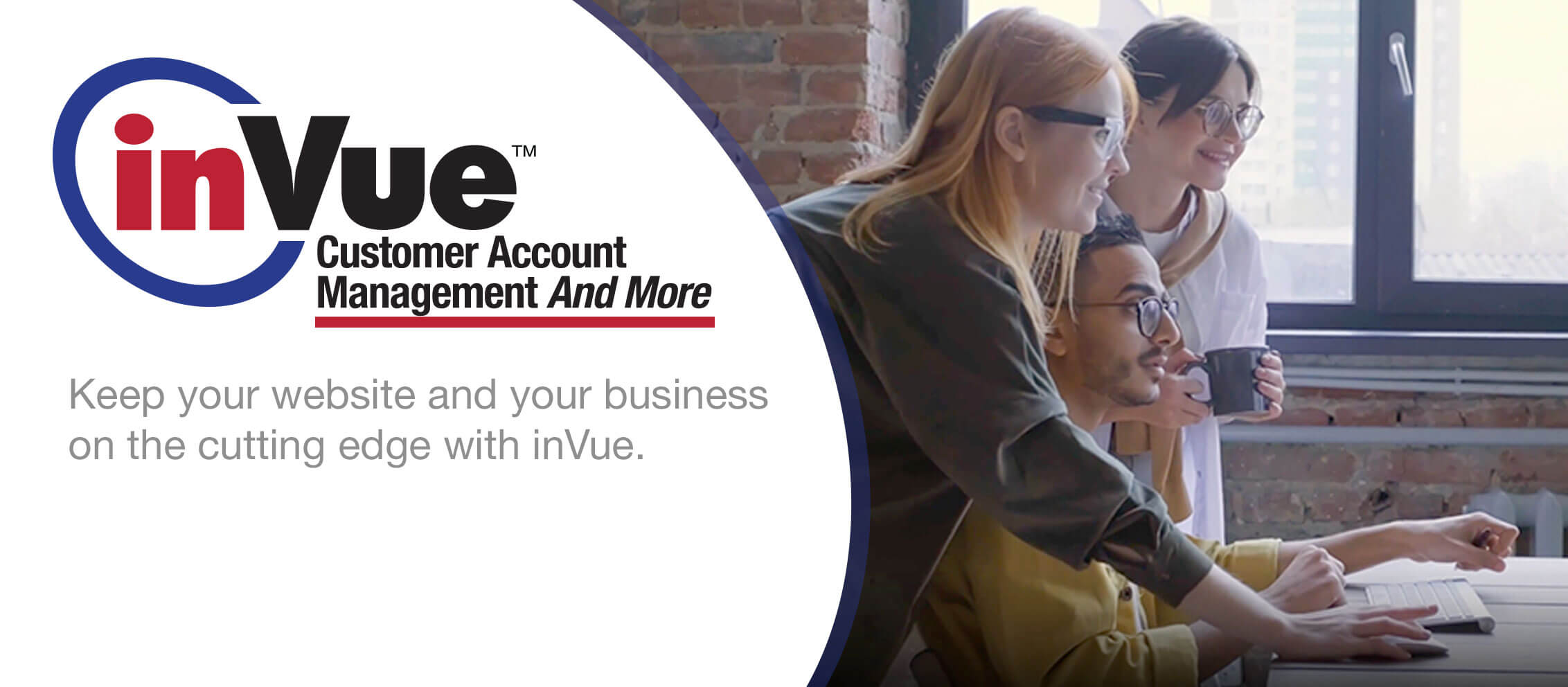 Fully secure, inVue allows your customers 24/7 access to their account information. inVue can work in real time with your accounting software or with a one- or two-way transfer of information. Your customers can retrieve their information easily, giving your employees more time to build your business. inVue includes:
Account look-up
Detailed account management
Automated customer reminders and notifications
Dynamic, customized content fields
Email capture
View balance and previous transactions
Easy online payment
Support for secure credit card information storage and automatic recurring billing
Service contract status and enrollment
Budget plan calculator and enrollment
Automatic consolidation for multiple account holders
Marketing integration and seasonal reminders
Service and tune-up scheduler
Request delivery
Show delivery history
Customizable for other account data as requested
inVue Integrates with All Your Customer Programs
Price protection enrollment
Risk management
Loyalty rewards programs
Bill presentment and payment solutions
Social media, email and text messaging programs
Diversified services cross-marketing
Learn More!
Find out how to bring your customer account services online and inVue! Call PriMedia at 800-796-3342 for your FREE inVue Customer Account Management consultation, or click Contact Us above.