Get more customers. Keep more customers...
...that's what inVue by PriMedia Digital can do for you. Your customers will enjoy a superior level of service and convenience, and you will achieve improved efficiency, lower operating costs, and the best customer retention you've ever had.
Account Look-Up
Detailed account management
Automated customer reminders and notifications
Dynamic, customized content fields
Email capture
View balance and previous transactions
Easy online payment
Support for secure credit card information storage and automatic recurring billing
Service contract status and enrollment
Budget plan calculator and enrollment
Automatic consolidation for multiple account holders
Marketing integration and seasonal reminders
Service and tune-up scheduler
Request delivery
Show delivery history
Customizable for other account data as requested
New customer onboarding
Price protection enrollment
Risk management
Loyalty rewards programs
Bill presentment and payment solutions
Diversified services cross-marketing
Lead tracking
Virtual service calls
Text and email communications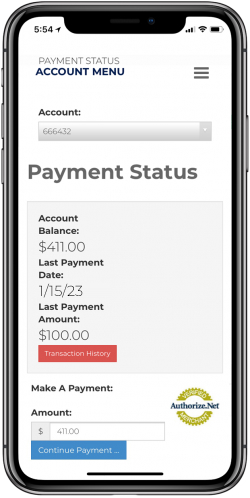 The possibilities with inVue are nearly endless! To find out more about bringing your customer account services online and inVue, call PriMedia at 800-796-3342 or fill out the form on this page for a FREE inVue Customer Account Management Consultation.